10 Tips for Great Brand Design
Are you thinking about starting your own business?
There are so many benefits to having your own, efficient source of income.
You are the boss.
You set the tone for the day.
You also get the opportunity to create your professional reputation.
Besides your talents and amazing product, how do you want people to view you in the world today?
When contemplating a new business venture, you think about the product you wish to sell.
Mainly how much money you want to make.
But yet, there is one component that you cannot overlook: a great Brand Design.
Things You Should Know about creating a great Brand Design.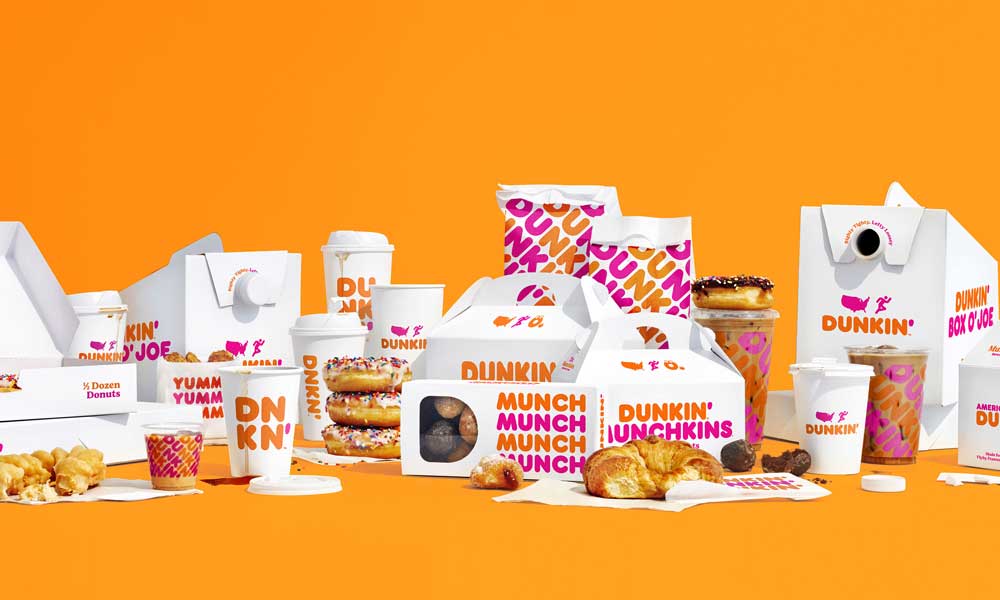 Branding is the most critical part of your business.
It communicates your vision to your customers.
Your Brand Design informs clients of the service that they can expect from your products or services.
Your brand gives you a step above the competition, as your business reflects your personal touch to the industry of your choice.
Branding is critical for your professional business.
The right Brand Identity will either gain you loyal customers or repel prospects away from your company.
Before building a Brand, you must understand your area of interest.
If you do not yet know what your passion is, check out our article "How to find a job after your own heart" to gain more insight.
With the many online resources available today, almost anyone can try our hand at brand design without the high cost.
In this article, we have provided a few essential keys to creating a great brand design for your business. Follow these tips to gain the right customer base.
1. Classic Solutions
There are so many sources of information floating around online.
You might even notice that trends in your niche often change.
The best thing you can do for your Brand is to keep your design classic so that it stands the test of time.
Think of what you want your logo to look like.
What brand colours would you like to focus on?
How would you like potential clients to think of you?
Just because your branding is a classic, does not mean that it has to be dull.
Add your personality and flavour.
Traditional fonts, shapes, and images are perfect for a long-lasting brand image.
2. Add Your Character
What is your personality?
What is your brand personality?
When considering what logo and colour scheme you wish to use, always remember what will be best for the reflection of your business.
For example, if you are an Accounting business, you should not use excessive colours or curly fonts.
If you are a beach bar service, you do not want to bore potential clients away with dull colours.
These considerations add up when creating your Brand design.
Customers are drawn to visuals that represent your voice.
Make it a great first impression with great brand design.
3. Be Bold
If you are looking for a wide audience of clients, you do not want to blend in with the crowd.
While it is beneficial to check out the competition from time to time, avoid copying their design or you will go unnoticed.
A healthy relationship with your client begins with a unique design.
It needs to have integrity and remain consistent.
When staying consistent, your brand can grow strong brand equity.
This leads to a higher value placed on your products and services.
Take Coca-Cola for example.
Their brand value is greater than any other generic soda sold on store shelves today.
Why is this?
The Coca-Cola brand has built long-lasting Brand equity.
This has established an excellent reputation with its consumers.
If the company were to charge higher prices for their products, chances are, their customers will be willing to pay that price.
This is why they are one of the best examples of great brand design.
Your brand is a reflection of your self-discovery.
This is why it is often difficult for many to define their businesses enough to translate for the world to understand.
To understand it better, you must be willing to answer a few questions:
What is my end goal?
What are some incredible aspects of my product and services?
What do customers say about my business?
What reputation do I want to form for my company?
It is important that you study your target audience. Understand their desires and habits.
What do they have that you are willing and able to provide?
What need can you fill with your business?
Never leave it to chance to understand them. Be aggressive in your research, or you may fall behind in this area.
4. Avoid Using Too Many Colours
One rule of thumb is to limit your colour scheme to just a few colours.
Try not to use more than three colours on your logo and website.
You want to keep it straightforward and cost-effective.
If you want to use more than three colours, you will pay a premium price for promotional material and printing.
5. Think Minimalism
When you look at other top brands that are in leading industries today, you will see a pattern.
Many of them choose to use minimal design approaches in their Branding.
Sometimes less is more.
Now, this does not mean that they lack a creative drive in their marketing.
This just means that they understand their target audience.
Many consumers are not into complex visual images and fonts.
Refrain from the ornate elements, varied colours or distracting visuals – and your visitor will feel less threatened.
Instead, you will gain a loyal customer by your ability to allow the individual to make their decision based on the facts provided.
Your customers will remember your brand as you use a simple design, rather than any intricate additions.
Choose to steer away from vivid colours and stick to a few core shapes.
Keep it professional, clean, and simple.
6. Sweet & Simple Slogan
Your slogan is a powerful way to compel your audience.
Just like with your logo design, they will remember what is stated in plain language.
Choose a slogan that does not contain too many words.
Excellent brands are timeless and are repeatable when advertising.
Think of Nike brand's, "Just do it!" or McDonald's "I'm loving it!".
These top brands succeed with slogans so easy a child can remember them.
7. Choose Your Colours Wisely
Choosing a great colour scheme is difficult.
For many of us, we get stuck here.
This is where Branding becomes most effective.
The truth is, you do not have to choose the colours you love the most.
It is more important that you choose colours that provoke a psychological response from your audience.
If you run an online brand, you will want to generate high traffic to your website.
To do this, you need to understand how to engage your readers upon arriving at your platform.
To compel their attention to try high-contrast colour.
If your brand has a calm personality, try choosing bright colour combinations that reflect it.
8. Don't Be Afraid of Blank Space
This is a tip that many graphic designers use in their designs.
Leaving a little 'negative' space for your brand design is advisable.
This allows your content to breathe in the space, free from distraction.
9. Get Personal
It is important that you have a classic look, but don't be afraid to add your personality.
Your potential customers will value you, even more, when you take the time to show them a little of who you are.
Remember that people connect with other people just like themselves.
Show your audience how personable you are to gain their loyal business.
10. Keep Your Name Simple
Last but not least, keep your name simple.
You should always aim to have a business name that will stick in the forefront of your customer's brain.
Try to avoid going after common names.
Choose a name that is so simple that anyone will remember it.
Stick to one that reflects your brand, but also maintains domain-name availability.
No matter how awesome your name may be, if it is not available, online you will not be able to own it.
Conclusion
The great Brand design is one of the most important steps toward building an effective business.
With practical methods, you will enjoy influence over thousands of people who love your services.
Not only will they enjoy your product, but they will appreciate the time and effort you take to package your business in the right way.
But with the wrong Branding techniques, your audience won't be affected by your efforts due to a lack of awareness.
Your brand is the image that reflects what you have to offer.
This is your chance to 'wow' individuals.
It can either make or break your success.
Own your craft with a high-quality, custom logo design and Brand Identity with these ten tips for great Brand Design.